Summer is here and it's time to dust off the grill, pop the fresh fruit and tomatoes and keep the oven (mostly) off. This summer, we're looking back at classic old-fashioned recipes like potato salad, corn on the cob, scented butter burgers, and every no-bake dessert we can whip up!
Read about our favorite old fashioned summer recipes that will take you back to your childhood and help you create new dining memories with your own family.
This classic southern dish is perfect for using delicious summer tomatoes. Make this savory pie with fresh chopped tomatoes and basil, topped with a creamy mayonnaise and cheese mixture, and bake in a store-bought ladle.
get the recipe from The Hungry Blue Bird.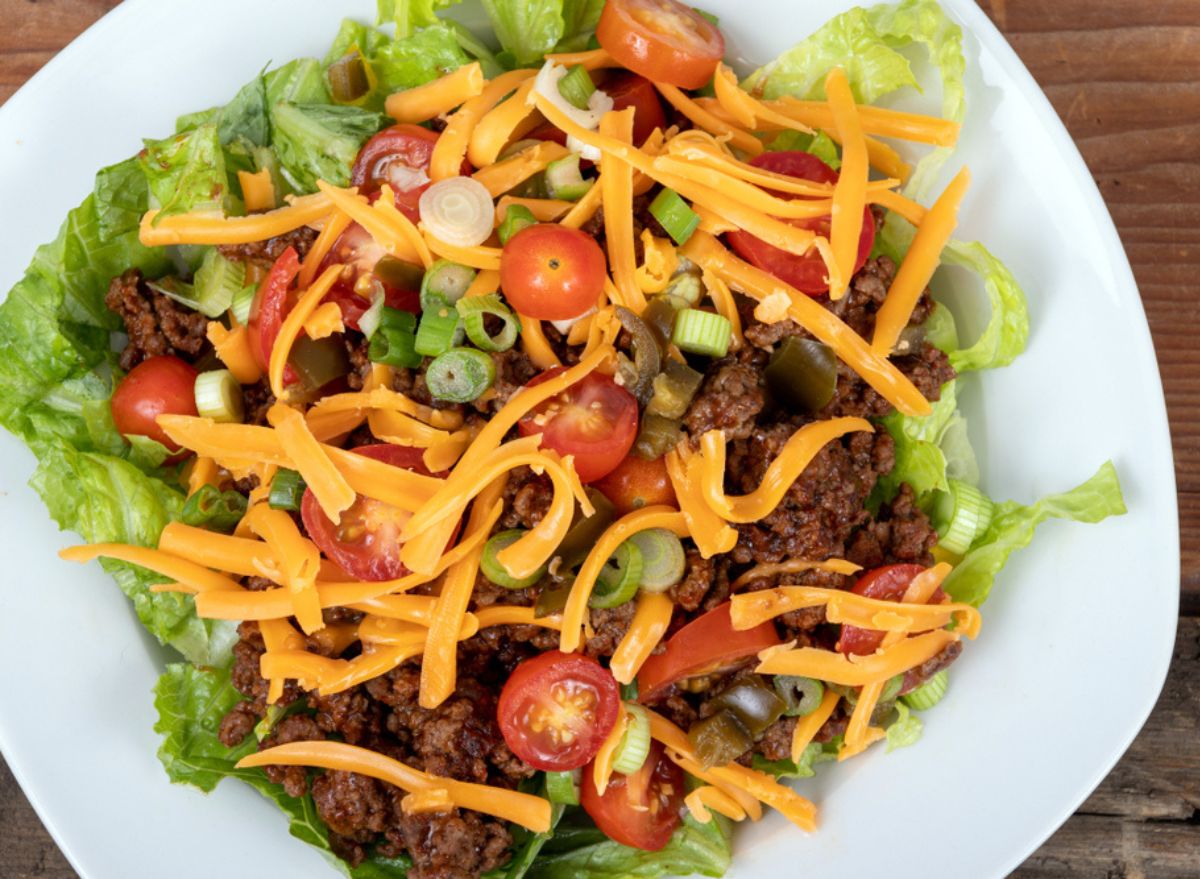 If you're an '80s kid, your parents definitely served this on the back deck on a summer night when it was too hot to cook. You'll need ground beef (or shredded chicken), fresh lettuce, chili, and Fritos or Doritos mixed with a sweet and spicy sauce for this simple throwback.
get the recipe from Cooking at the Ranch.
Your grandma's secret ingredient for that perfect creamy potato salad? Evaporated milk! This recipe combines the creaminess of evaporated milk (this recipe is extremely unhealthy!) and sour vinegar for that flavor you remember.
get the recipe from Life in the City and Countryside.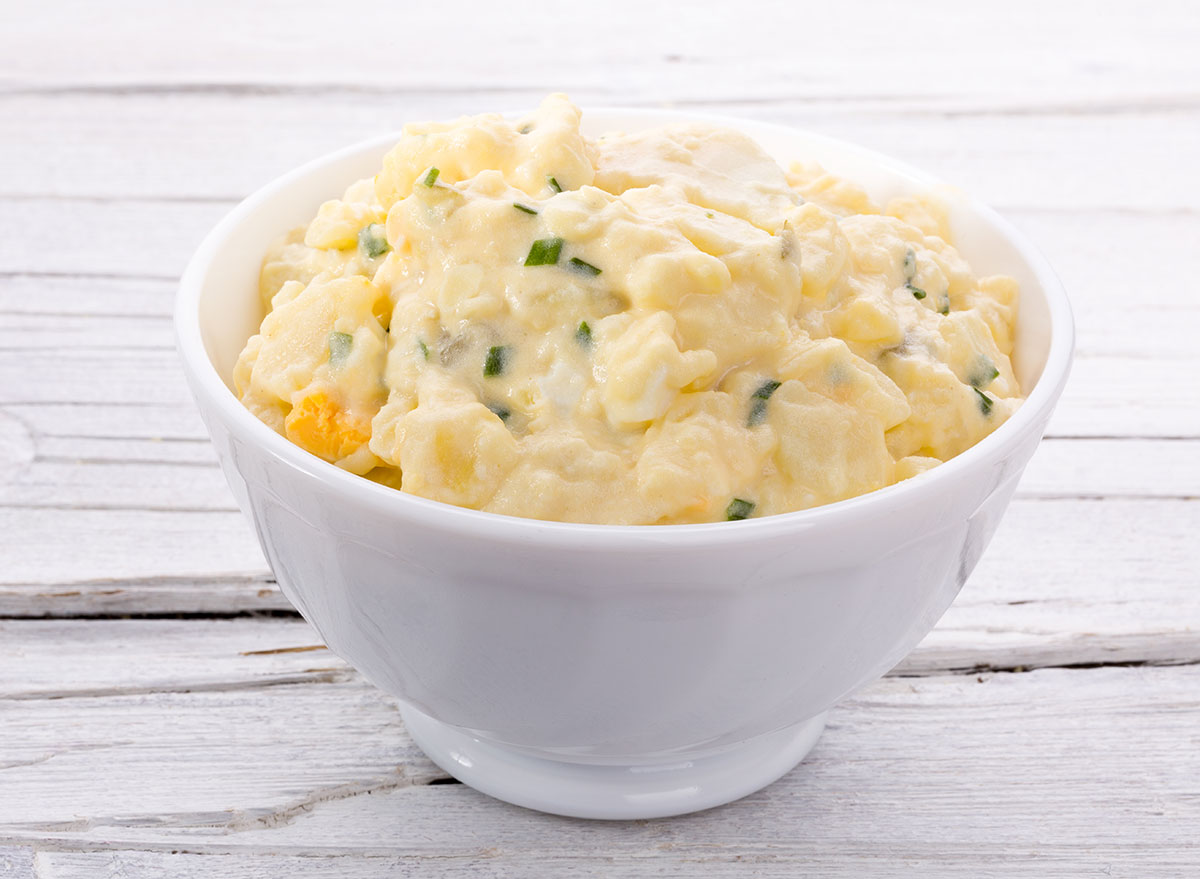 This salad takes some work, but if you don't mind peeling some eggs, you can enjoy this healthy, family-friendly salad that is budget-friendly. Mustard and paprika add an extra touch.
get the recipe from Love Makes Good Cakes.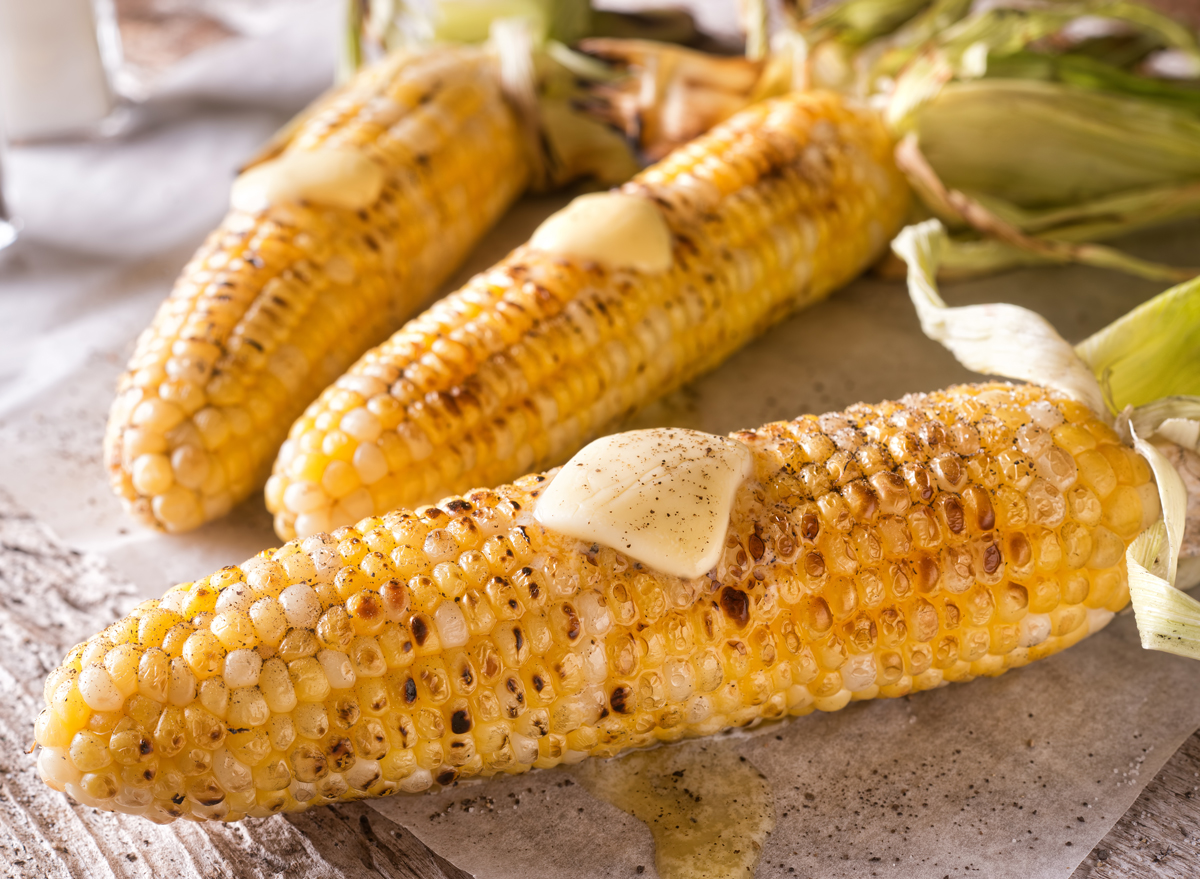 Maybe you still make this classic recipe, but the combination of grilled corn with lemon and pepper is a real summer hit. Wrap the cob in aluminum foil with butter and season with chili powder, cayenne pepper, lemon zest and juice, then just throw it on the grill.
get the recipe from Come seriously.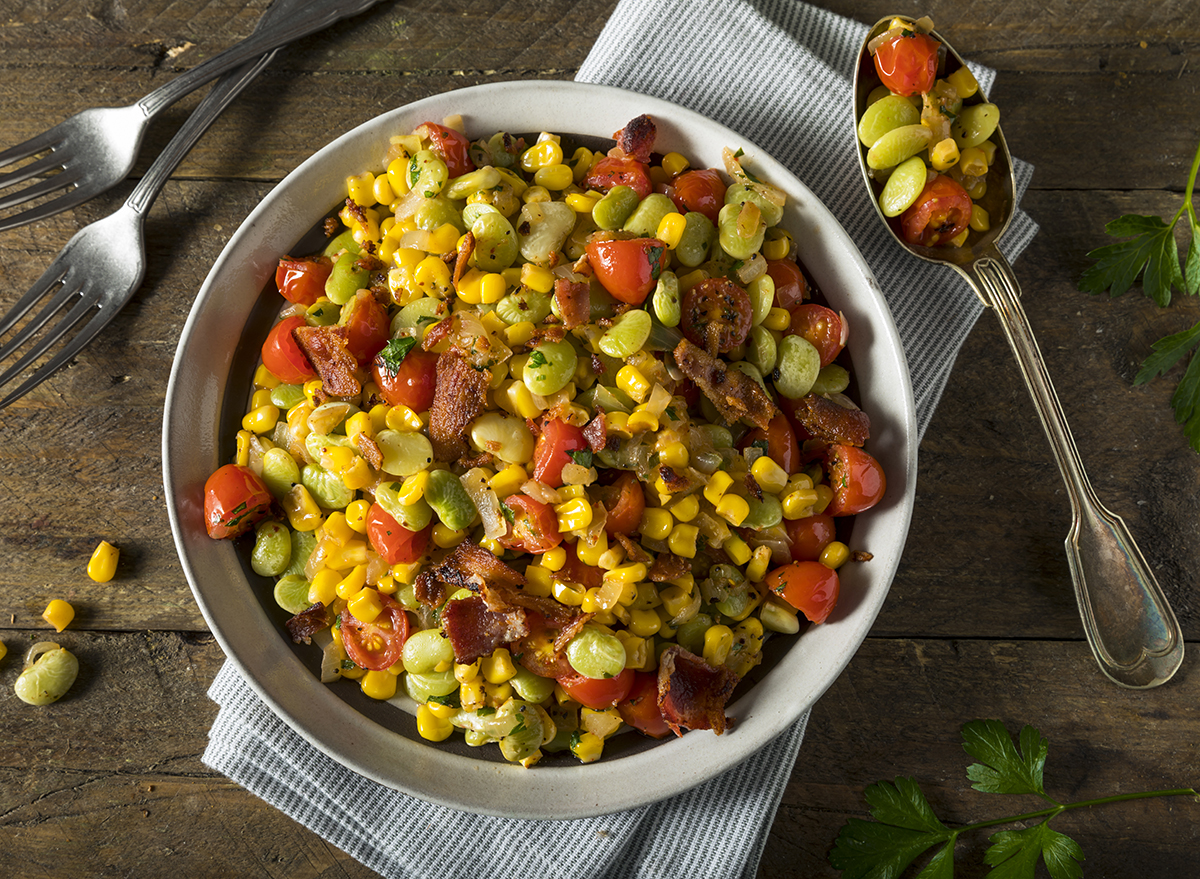 Healthy lima beans and fresh summer corn have made this brilliant salad a favorite dish for decades.
get the recipe from Best Homes and Gardens.
Use up any extra tomatoes with this easy recipe – just shake the ingredients in a pitcher and pour over the fruit to marinate.
get the recipe from Taste of Home.
There are so many ways to make summer cucumber salad, but this classic dill and vinegar recipe will taste like summer at grandma's house. This slightly sour mayonnaise-based salad is a perfect accompaniment to a barbecue.
get the recipe from Carrie's Experimental Kitchen.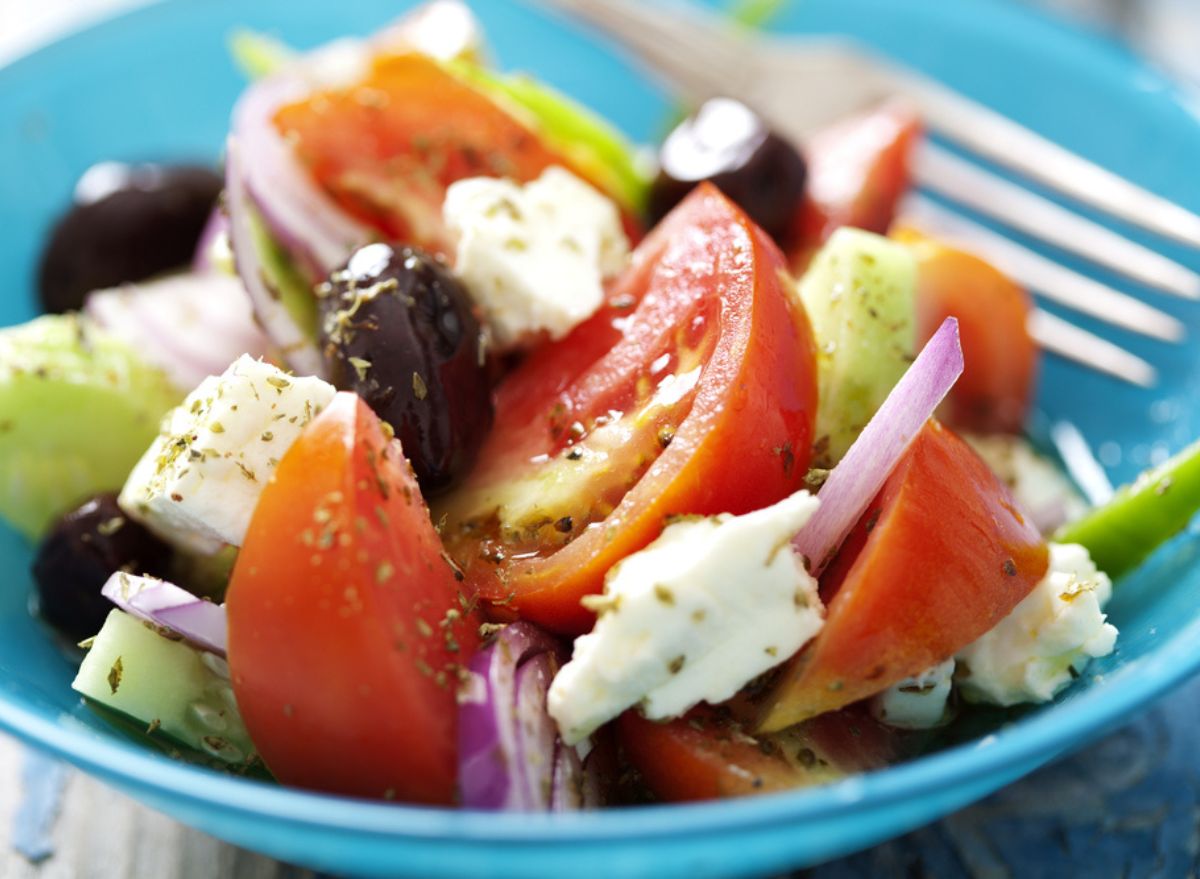 You've probably had this at a summer party in the past, and we think it's time to bring it back – not only is this sauce with hummus, feta cheese, olives and fresh veggies tasty – but it's a spectacle if you can get the custom layers. It's also easy to make ahead of time and the flavors are layered to make the sauce so flavorful!
get the recipe from Best Homes and Gardens.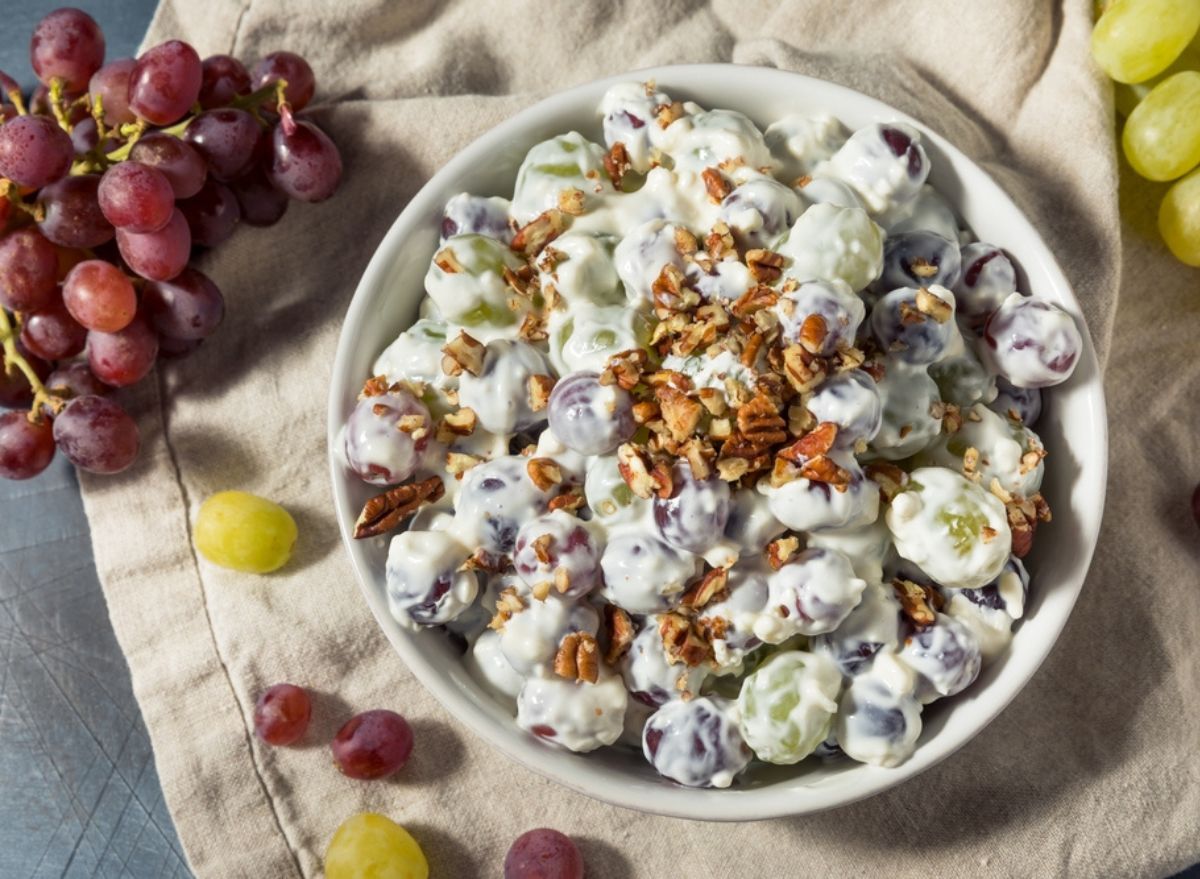 If you've never tried this old-fashioned recipe of juicy grapes topped with a tangy sour cream sauce and candied walnuts, this is the summer to start with these fresh, classic flavors.
get the recipe from Taste of Home.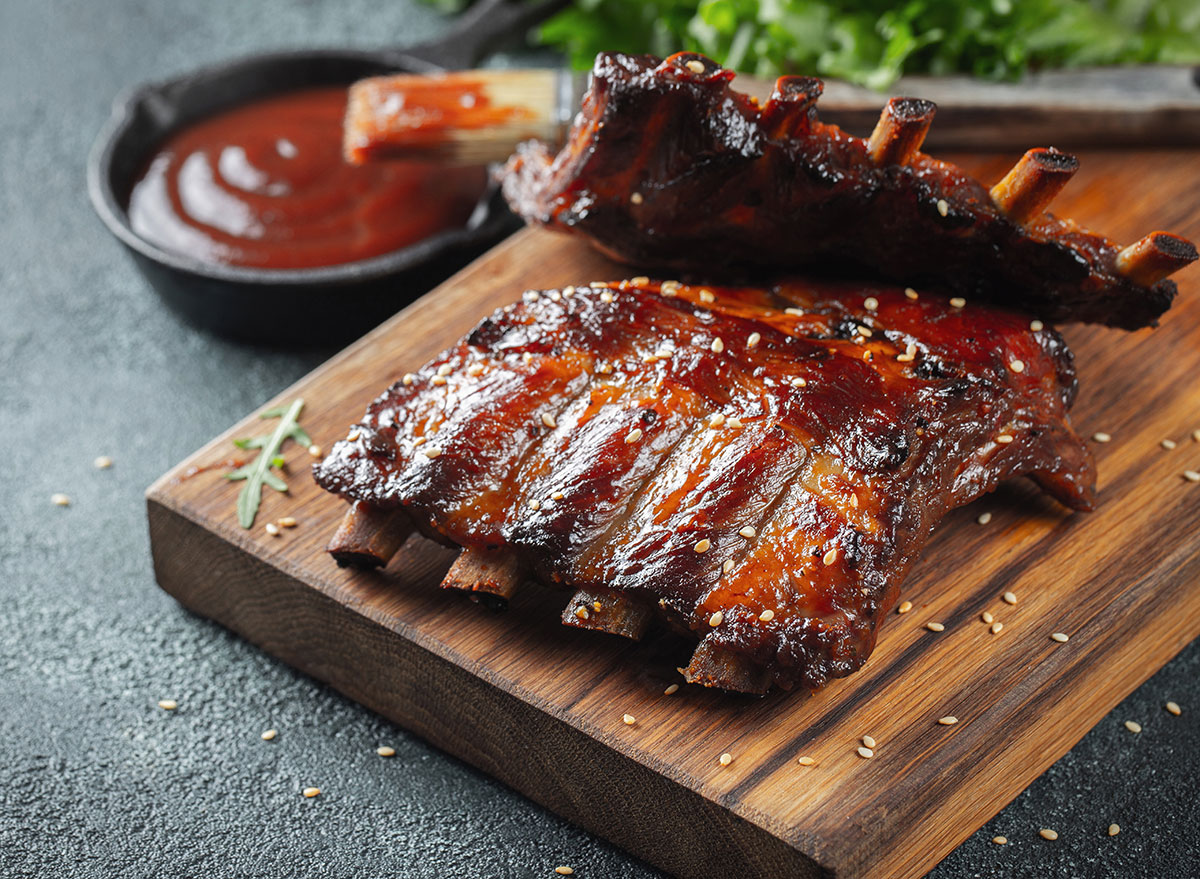 Keep the kitchen fresh and barbecue ready with classic slow cooker ribs. Cook for five hours in honey, soy, ketchup and ginger for that childhood favorite flavor.
get the recipe from All Recipes.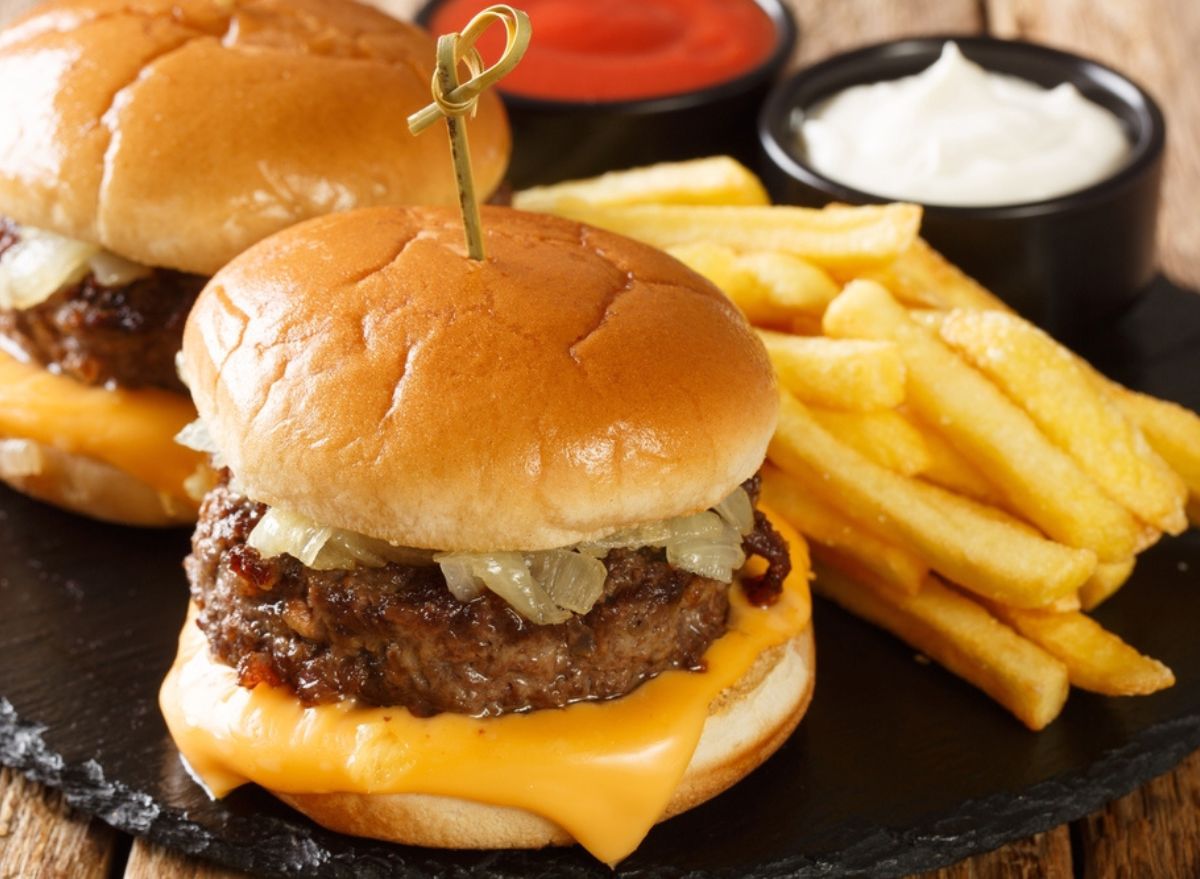 Midwesterners know that the best hamburger is topped with a little butter. It gives the meat a little more umami and juiciness. You don't really need a complete recipe, just add a teaspoon of butter while the meat rests and let it sink in.
get the recipe from Food network.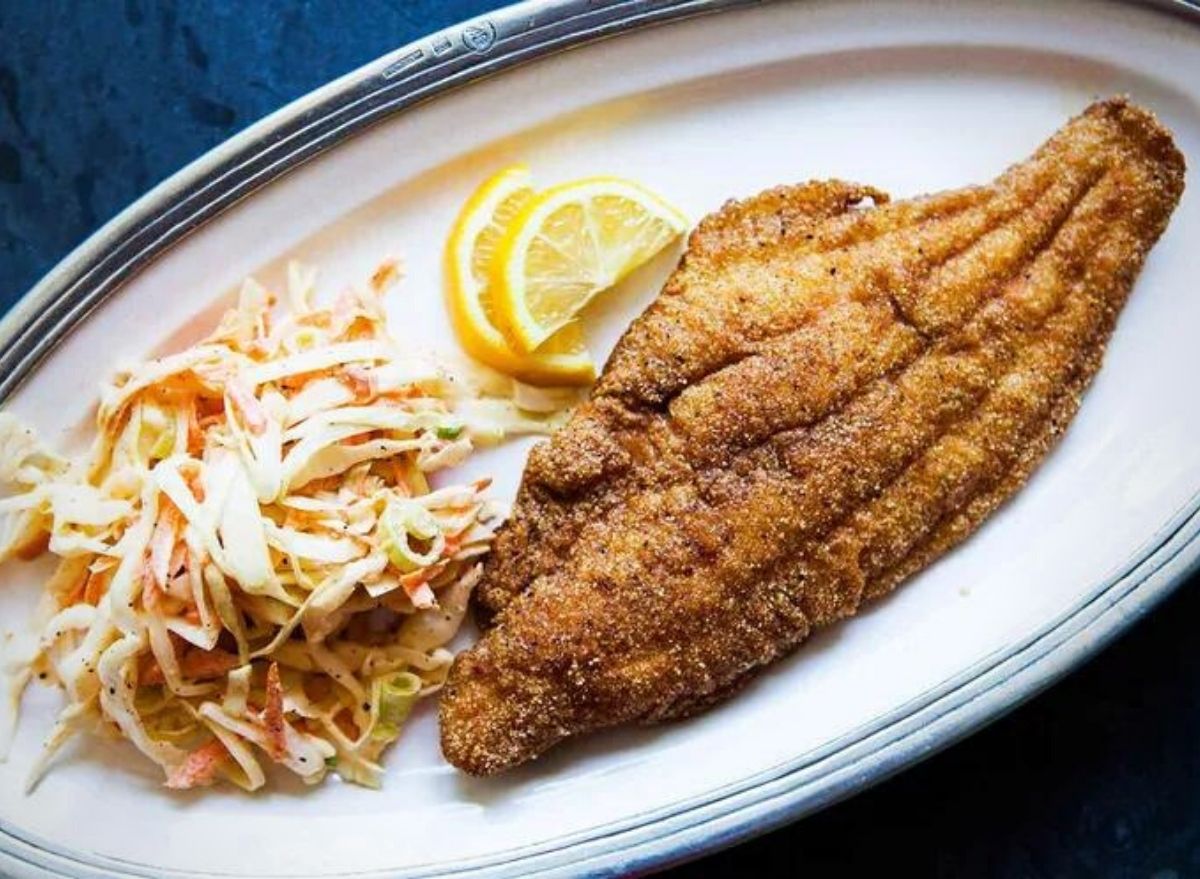 Dredged in buttermilk and coated in fine cornmeal (don't use the thick stuff!), fried catfish is a classic southern summer dish that appeals to fish lovers and reluctant fish alike. Just tell your kids it's chicken, they'll never know.
get the recipe from Simply Recipes.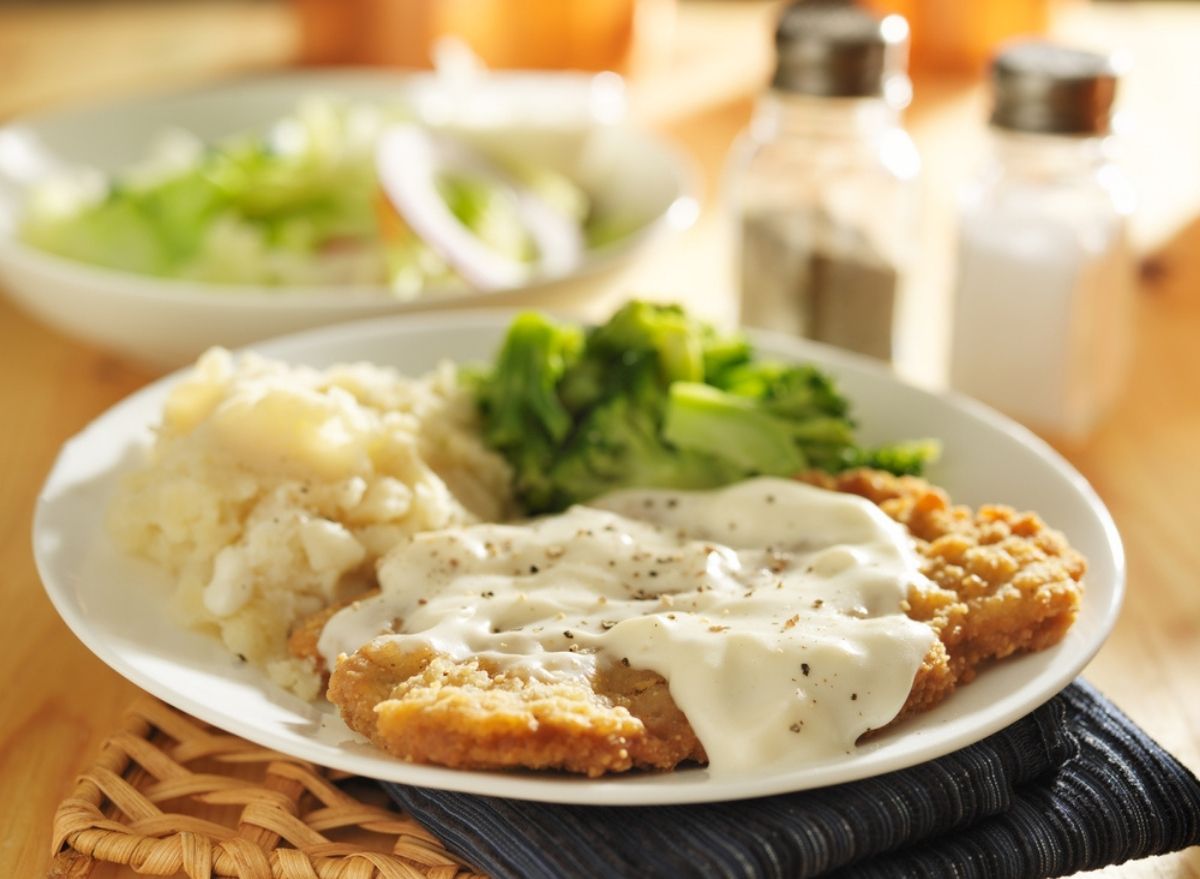 Something about sitting outside with a plate of fried chicken fillet and a good salad sure reminds us of summer at grandma's house. While it's a laborious meal to make, the crowd-pleasing crunch is worth it.
get the recipe from Food network.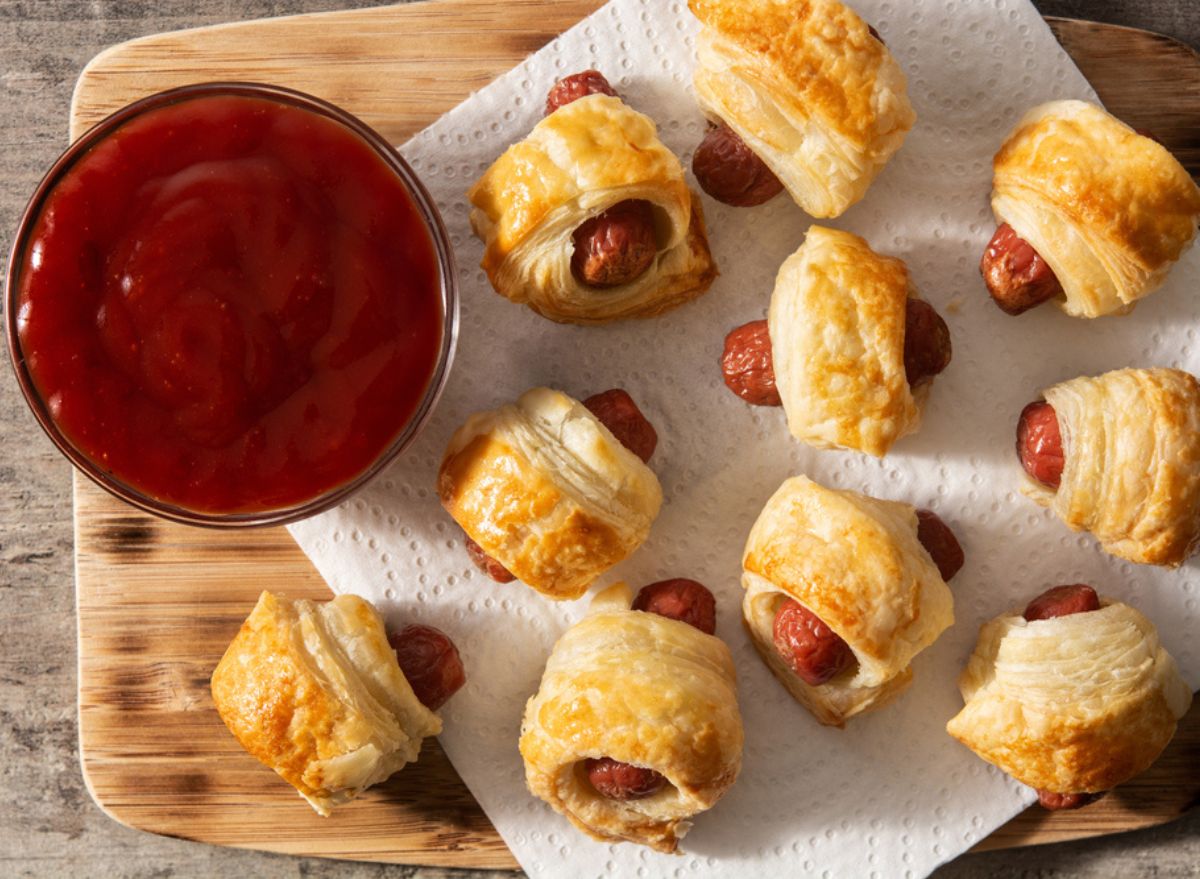 Sure, hot dogs are classic summer foods, but this classic crescent dough and puppies recipe is perfect for getting the party started. Throw in a selection of sauces like mustard, ketchup and barbecue sauce and watch the dogs disappear.
get the recipe from Delicious.
Easy to prepare and keep fresh, there's nothing that complements grilled meats, salad and beans like a pile of sweet corn bread on the table.
get the recipe from Food network.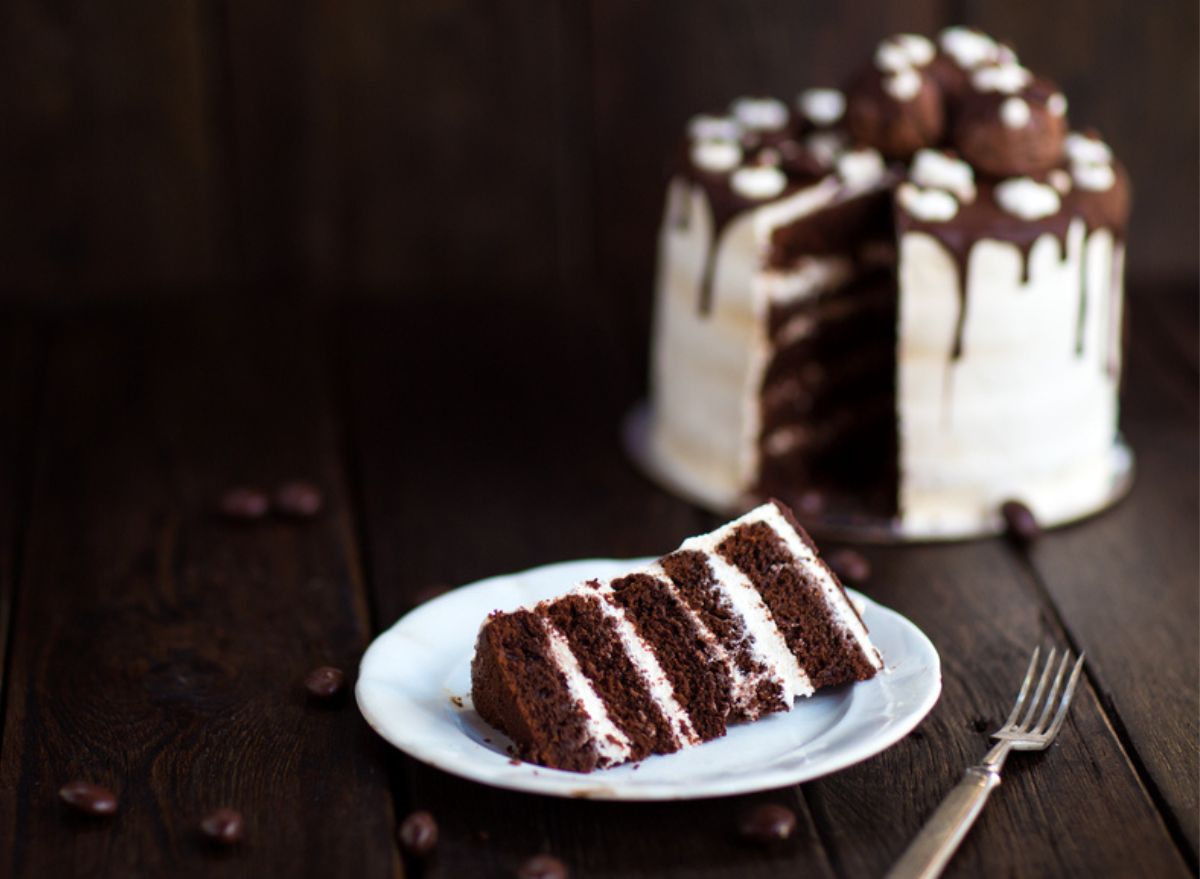 This cake first appeared about 100 years ago, during the emergence of the refrigerator (forerunner of our modern refrigerator). Made by layering ingredients like wafer cookies, cream, condensed milk and fruit that are placed in the fridge, this easy dessert is a certified classic.
get the recipe from The Kitchen Handle.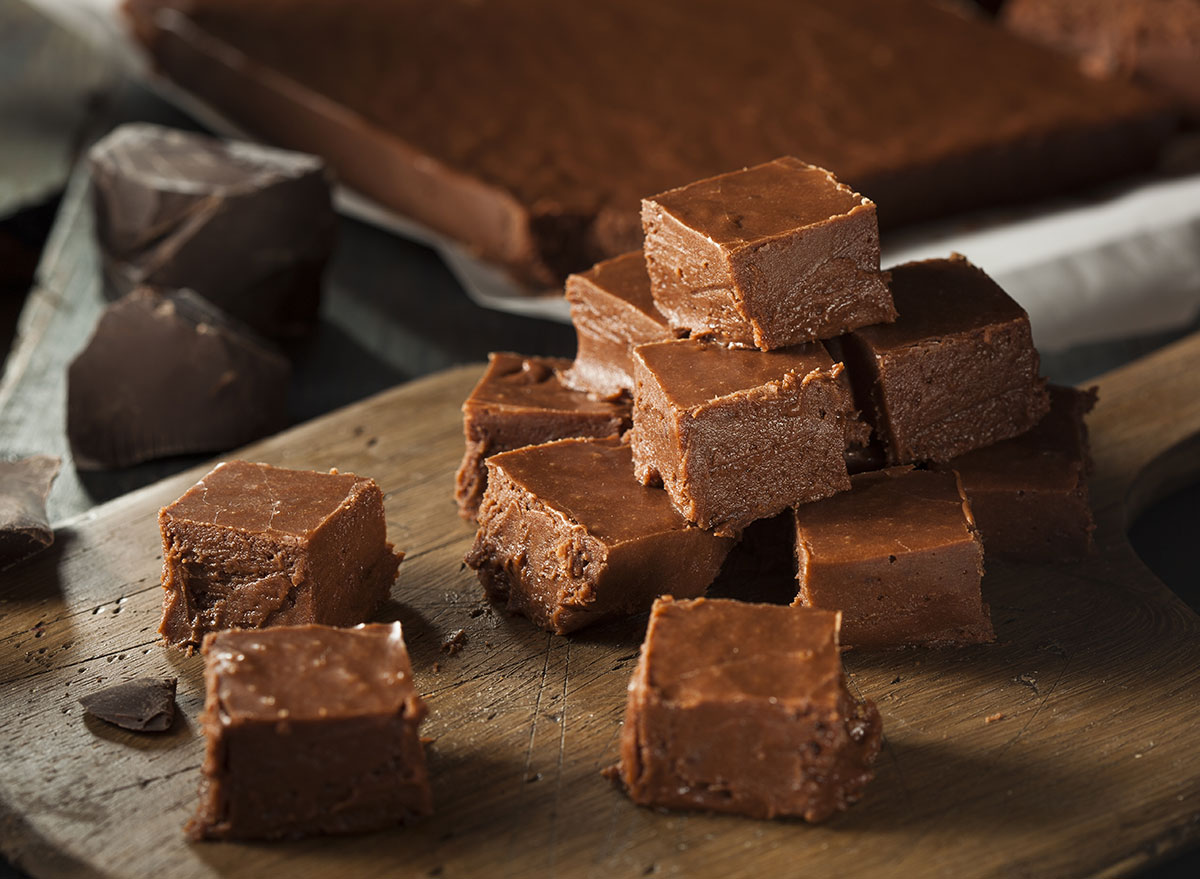 If you've ever visited a beach or lake town and chosen a sweet treat to take home for dessert, you have to try making it at home. Because? The secret is that it's super easy to make and only three ingredients – unless you want to add peanut butter chips or nuts!6254a4d1642c605c54bf1cab17d50f1e
get the recipe from All Recipes.
Like a trifle or fridge cake, this classic recipe can't be baked, so it's perfect for the summer when you want to keep your house cool. Simply add bananas, crackers and the pudding mix for a fruity treat.
get the recipe from All Recipes.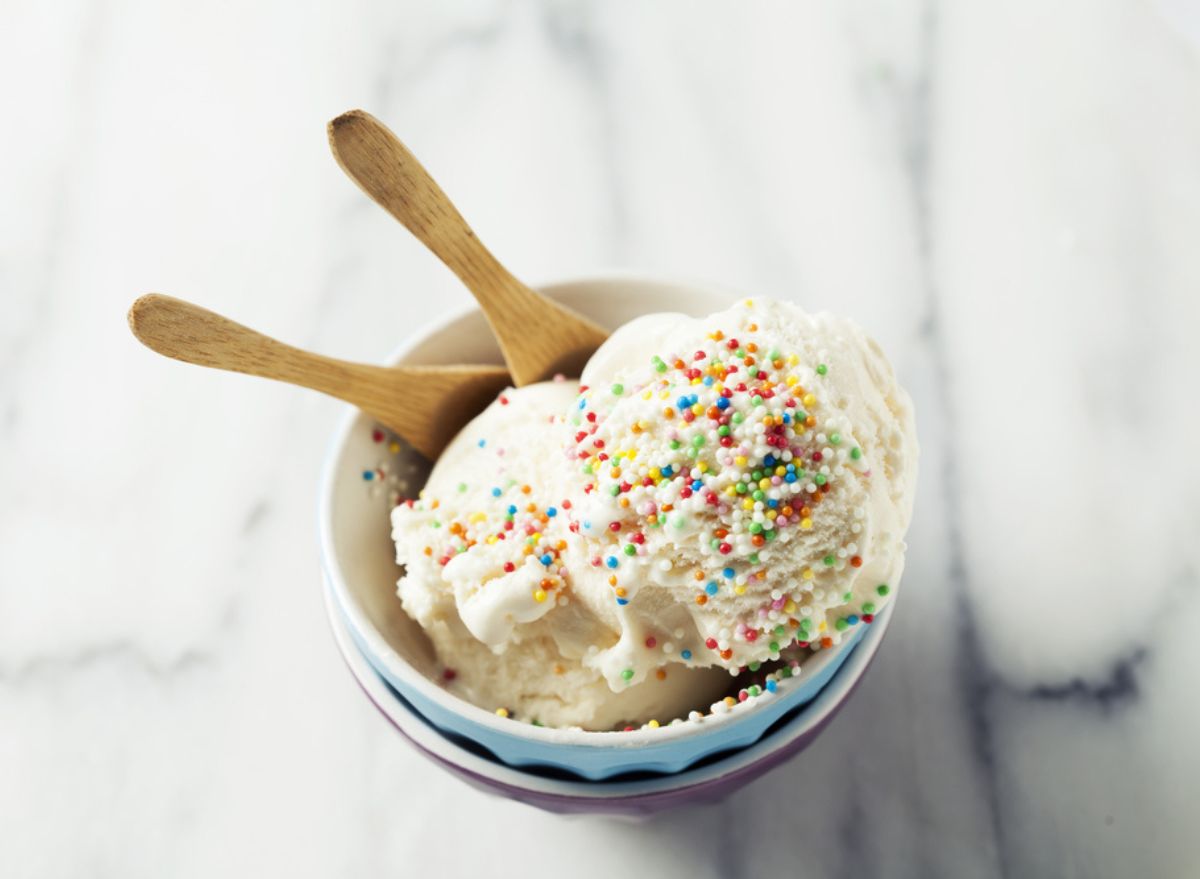 Sure, you can head to the ice cream shop this summer, but what's more fun than mixing custom flavors at home in the old days? Try a custard recipe and you won't need an ice cream maker.
get the recipe from Taste of Home.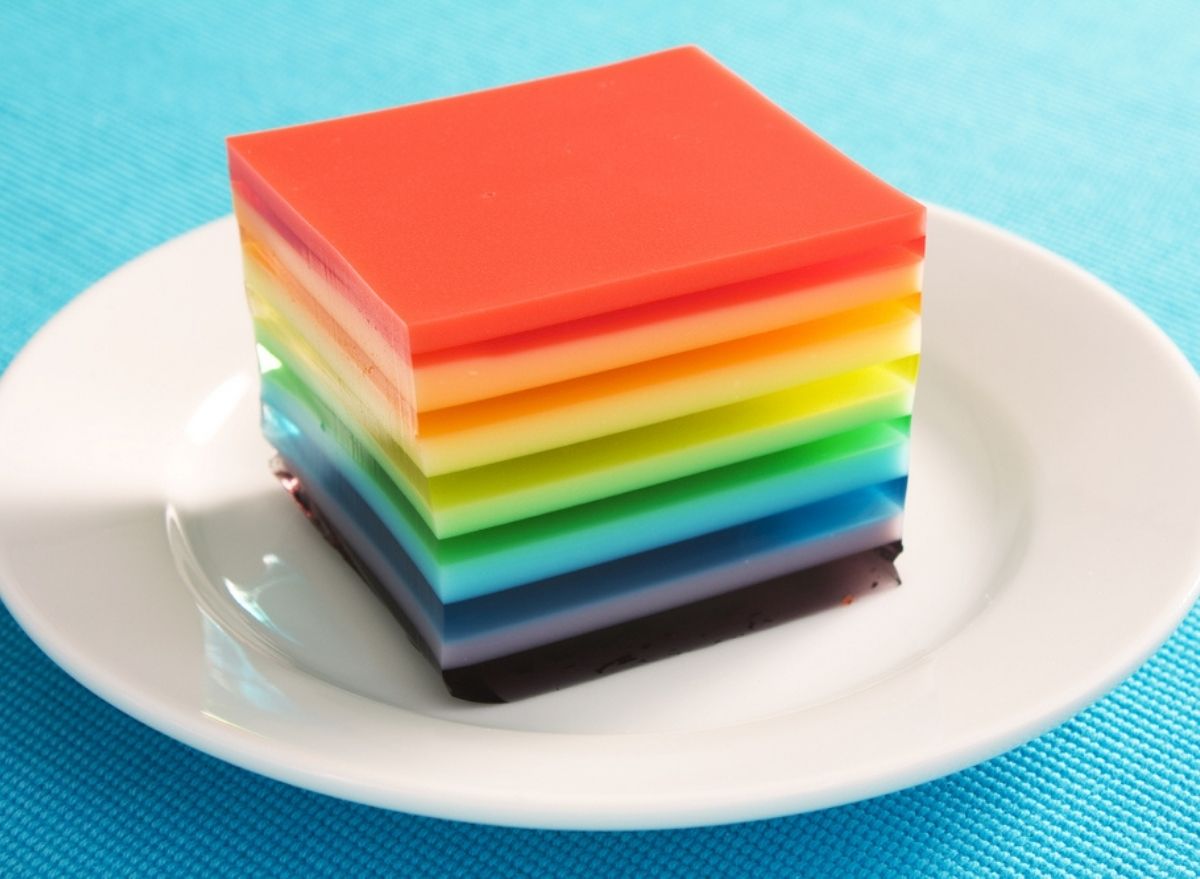 This deliciously jiggly treat is perfect for kids' parties, pride events or any celebration. While it's a bit time consuming to layer and relax, it's not difficult and if you follow the instructions (it's all about patience!) you'll have a spectacular dessert that everyone will love.
get the recipe from Nash's house eats.
This treat has gotten fancy over the last decade, but we're here to bring back the classic plain cookie, marshmallow and milk chocolate version. Try it this summer, we promise it's as good as you remember!
Get the recipe from the Food Network.
Berries in sugar and lemon, topped with fresh whipped cream and a slice of shortbread take us back to lazy summer days. Bring back childhood memories with this classic.
get the recipe from Martha Stewart.