I don't want cassoulet in June. It's not a St. Louis ideal of blooming flowers, refreshing breezes, and Cardinals baseball — and absolutely not the swamp fire June we're experiencing this year.
More precisely, I didn't have to order the cassoulet at 801 Local in Frontenac. The menu is extensive. I could have eaten a representative variety of dishes without it.
Still, 801 Local kept cassoulet on its menu until June, and this menu highlights andouille sausage and kale among the dish's ingredients, alongside more typical duck confit and white beans. These choices must mean something. My critic's curiosity—like a cat's, but eight fewer lives—demanded me to ask.
The duck leg confit deserved a prominent role for its crisp, brownish skin and meat that was rich and tender but not greasy. The rest of the plate suggested that someone had walked into the supermarket excited to make cassoulet, but soon had to start searching Google for substitute ingredients. Andouille's distinct spice and firm texture made it a poor substitute for the thicker, more garlicky Toulouse sausage, and without the heady weight of the pork belly, the Great Northern beans were as bland as they were hearty.
I couldn't understand the kale point. I could have said the same about the cassoulet in general, but on this latest visit to 801 Local, the dish crystallized what had been nagging me about the restaurant all along.
801 Local, which opened in late February south of Plaza Frontenac, is the newest restaurant by the Des Moines, Iowa group, behind 801 Chophouse and 801 Fish in Clayton. The easy con in the new development would be its underhanded use of the location — the name 801 refers to the Des Moines Street address of the original chophouse — but 801 Local doesn't pretend to be St. Louisan.
Instead, it aims to fill the generic role of a "neighborhood establishment", to quote its website – albeit one that is "elegant" and "upscale". In other words, 801 Local isn't as formal or as expensive as its steakhouse and seafood brethren. You can head over to the cute bar and order a beer and the Local Burger, two smashed burgers drizzled with smoked Gouda, bacon, grilled onions, pickles and a less spicy harissa aioli than you'd expect. At $19, including a side of hand-cut fries, this burger just takes a little breath.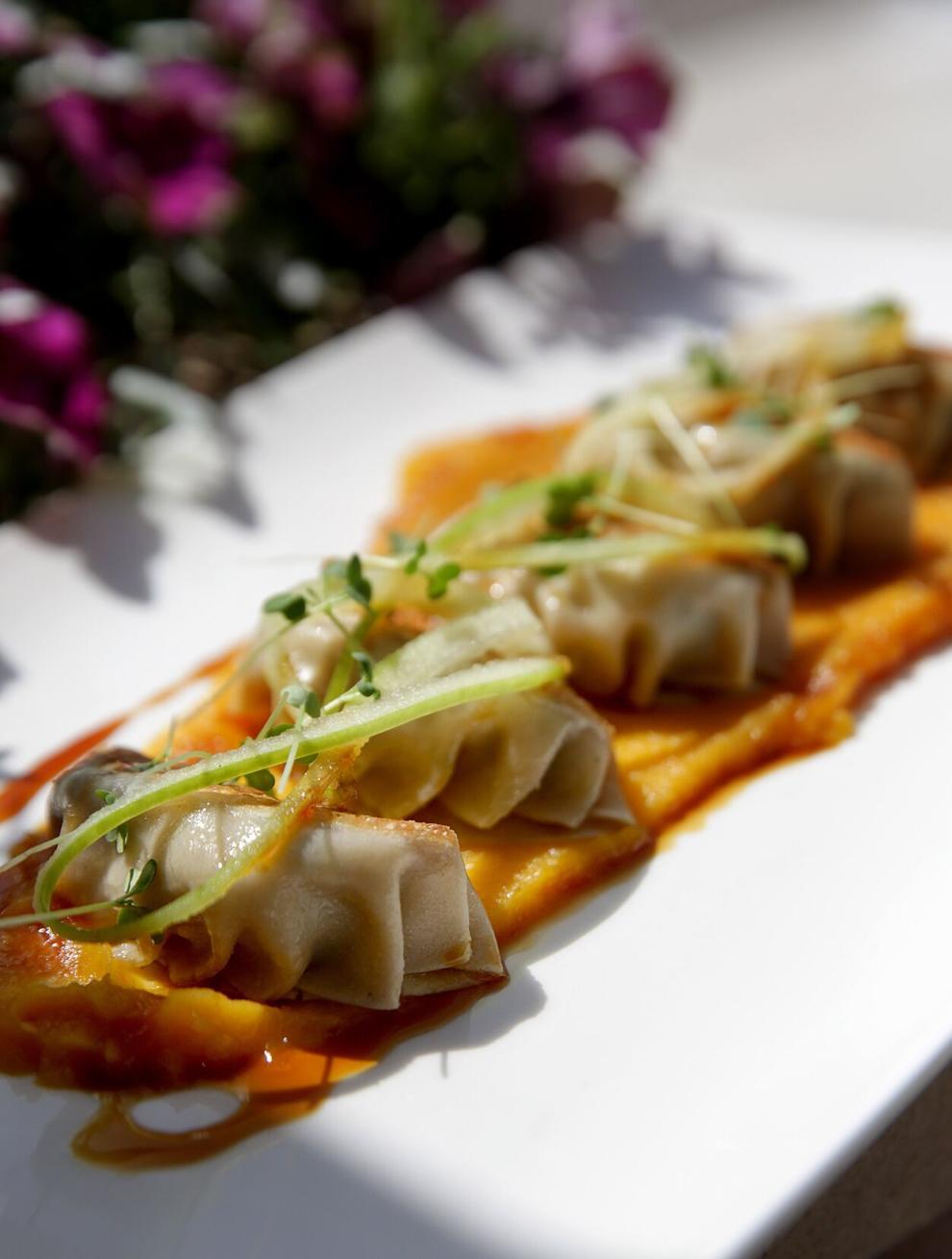 I enjoyed the Local Burger and enjoyed a few appetizers too: the warm, disassembled Parker House buns topped with honey and truffle butter; the crab dip, which cleverly slices the luscious blue crab with the grassy funk of goat cheese. Ahi tuna lettuce wraps light up sashimi-grade fish boards with jicama, mango, lemon and Fresno pepper so potent I wondered if they were bird's eyes in disguise. You get three of these lettuce wraps in one order, two or three bites each, and you'll wonder if you've said goodbye to $22 faster in your life outside of a casino.
Duck confit is also the main ingredient in the potstickers appetizer. Here, the kitchen, led by chef Israel Rodriguez, goes against convention by serving the fried dumplings on top of a pumpkin puree. It looks beautiful on the plate, but clouds the potstickers with a cloying, shocking autumnal sweetness.
Likewise, blackened swordfish, a main course, rests on an elegant bed of celery puree and rainbow chard with brown butter and capers. The fish is excellent, meaty but not tough, and the blackened seasoning wraps it in a peppery, almost steak-like exterior. But this seasoning clashes and easily overcomes all the more delicate flavors of the dish.
I knew the grilled pork chop I had ordered was a miss before I grabbed my knife and fork. The cut showed only a pale grill mark and tasted of no spice, not even salt. Given 801 Local's chophouse DNA, this was as inexplicable as it was disappointing – the most inexplicable dish here until I finally succumbed to temptation and ordered the cassoulet.
Now, during the weeks I've been visiting 801 Local, I've also had a few meals at Uncle Julio's, the Tex-Mex restaurant that opened in March 2021 in the same development as Frontenac. Unlike 801 Local, which for now has only one location here or elsewhere, Texas-based Uncle Julio's has restaurants in 11 states, this being a first in Missouri.
This is exactly the kind of high-end chain restaurant I should point my finger at – the signature cocktail swirls frozen sangria in a frozen margarita; it's called Swirl—and my visits were comically impersonal and efficient. Having dinner at the bar, I waited what couldn't have been more than five minutes for my appetizer and main course. At one lunch, the kitchen dispatched my guacamole order before my server had a chance to deliver the free chips and salsa.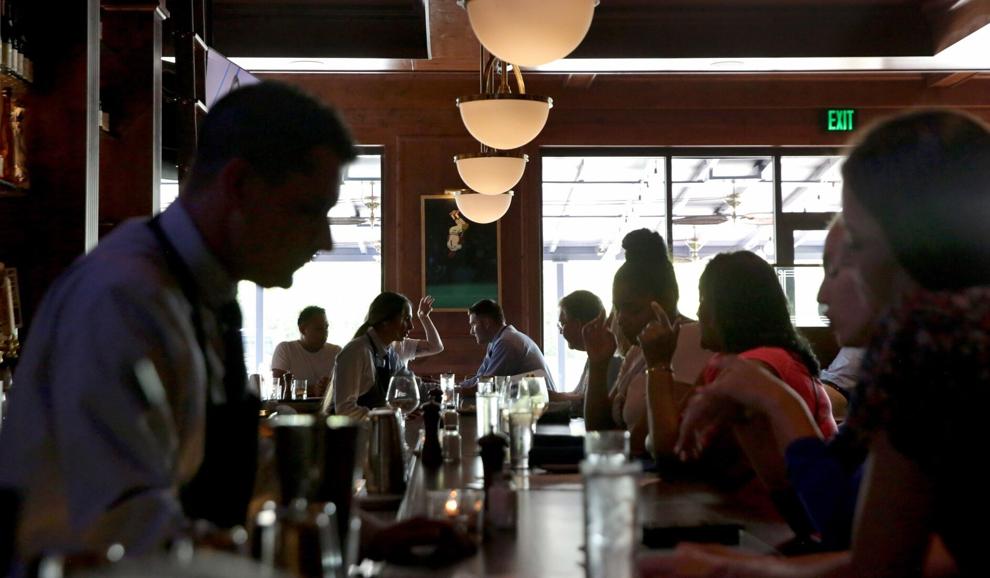 I dug. Tio Julio's knows exactly what it's good for: flank steak fajitas, just rare as I'd asked, folded into soft, pliable homemade flour tortillas; the typical grilled shrimp in mesquite, wrapped in bacon, stuffed with fresh cheese and diced habanero peppers in a sweet, smoky honey and chipotle glaze. In true chain fashion, you can add two of these prawns to many main dishes.
The cassoulet at 801 Local – out of season, non-traditional, and not subverting or amplifying this tradition in a provocative or even simply delicious way – is the hallmark of a restaurant without personality and without the crutch of being a steakhouse or a palace of fruits of the year. sea. He starts with a broad idea of ​​what an "elegant" and "upscale" restaurant should serve and fills in the details. If it's not as obvious a corporate chain as Uncle Julio's, in an area that has supported the great Cardwell's in the Plaza for nearly a quarter of a century, it's no less insidious.
Where 801 Local, 2021 South Lindbergh Boulevard, Frontenac • More information 314-860-4400; 801local.com • Menu Contemporary Luxury Rate • hours Lunch and dinner daily