Trigger warnings have been derided as pampering left-handed teachers, but they have a long-standing place in polite American society. How many times has someone telegraphed a bomb with, "Get ready"?
It's just polite to put your listener in a comfortable chair mentally before releasing news that might shake their knees.
Such as: What if buffalo wings aren't the best fried chicken digits on the planet? What if there was another wing that flew above Buffalo's pride?
It's a lot, I know. Make yourself comfortable and listen to me.
Koreans learned to fry chicken from American soldiers. In the 1970s, Korean restaurant owners used hot sauces and Korean techniques to create a distinctly new fried chicken.
Korean fried chicken tosses chicken pieces into a seasoned flour mixture for an initial hot oil bath, yielding the skin under the crust. It is then fried a second time, producing a remarkably crispy crust over the tender meat. It's great straight and what Amherst Korean Chicken Outpost bb.q Chicken calls Golden Original.
But the real fun comes with the sauce. The crust holds. The result is extraordinarily fun crispy chicken, thanks to finishes that range from sweet (crunchy maple) to fiery (hot spice).
Crunchy edge, that's right. Coated in garlic butter and maple syrup, these are the first dessert wings I can go for. Crunchy as they all come out, but not so cloying that you have the urge to check your blood sugar.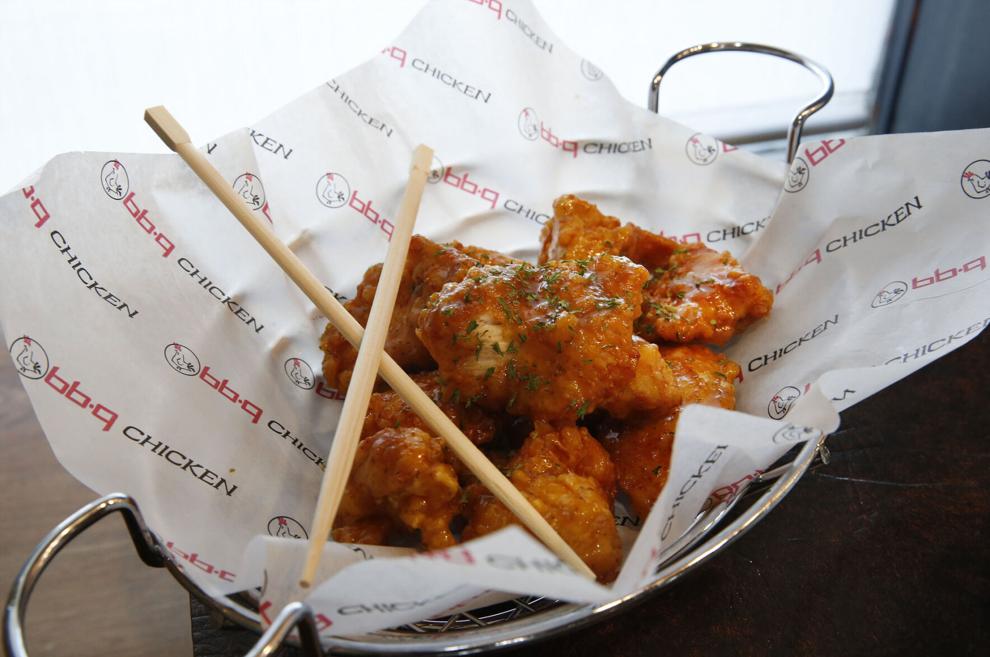 The chain's restaurant, one of 1,000 locations worldwide, opened two months ago in an apartment block near the University at Buffalo's North Campus with first-floor restaurants, including Santora's Pizza Pub & Grill, in a space that was the latest Fuze Asian Grill.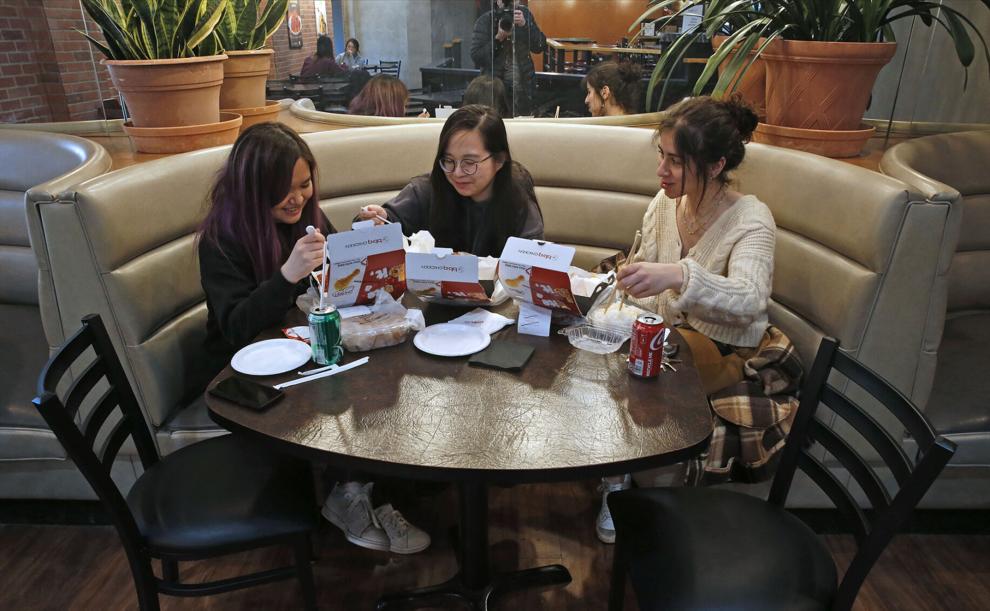 Order at the counter, get a beep and go get your food. It's fast enough for a work lunch. There is still no alcohol available, so there are sodas everywhere.
Medium (nine for $14.45) and large (18/$27.54) are the standard lots, but you can order other numbers. Boneless chicken can be substituted for wings in all menu selections.
Korean barbecue fans should check out the galbi version, with sauce like the king of Korean grilled meat cuts. Sweet smoky with deep umami resonance, it offers just about everything but the grill.
The Gangam style stood out at our table for its stimulating balance of black pepper, onion, pepper and garlic, more spicy than sweet. Powerful and memorable, but not painful enough to make you dance.
However, if you're looking for a pleasant tingle of pain, "spicy hot" coats you with direct hot-level Duff radiation.
Of them all, the sweetly flaming (hot mala) version caught my eye, with smoky, tingling pieces of chicken ecstasy. The flame shot through a prism of Sichuan spice with a balanced honey note to stave off despair: that's quite a ride on a chicken wing.
There were some disappointments. While I approve of cheese in almost every form, the milky snow mixture tossed over the "cheesling" wings left me cold.
In addition to the fried chicken, there are two classic Korean home cooking dishes on the menu that are worth exploring.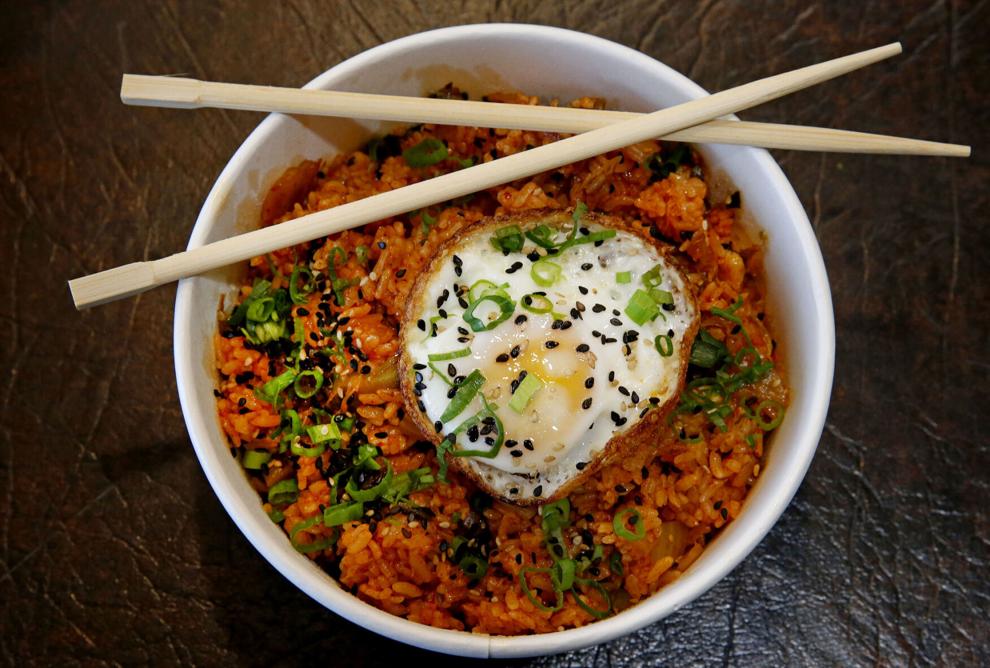 Kimchi Fried Rice ($12.95) is thrown into the wok for smoking, but instead of soy sauce coloring the beans, it's kimchi sauce. Add cheese ($2) and an egg ($1) if you want to stay stuck until the end.
Ddeok-bokki ($11.95) sounds like a Klingon curse. It's actually a great Korean pasta dish, with rice noodles the size of Halloween Tootsie Rolls. Tenderer, though still a chew feast, it's available in a variety of settings, including rose ($12.95), a creamy pepper-infused sauce or mala, powered by Sichuan numbfest sauce. The fish pie, a kind of thinly sliced ​​fish meatball, adds a smooth seafood dimension.
Order Korean Parmesan—processed cheese ($2) melted all over the plate—for the true Seoul dining experience. (Processed cheese was another US Army addition to Korean cuisine.) A fried egg ($1) carries you through.
When it arrives, gently stir to mix the cheese, and it's macaroni and cheese through Daegu.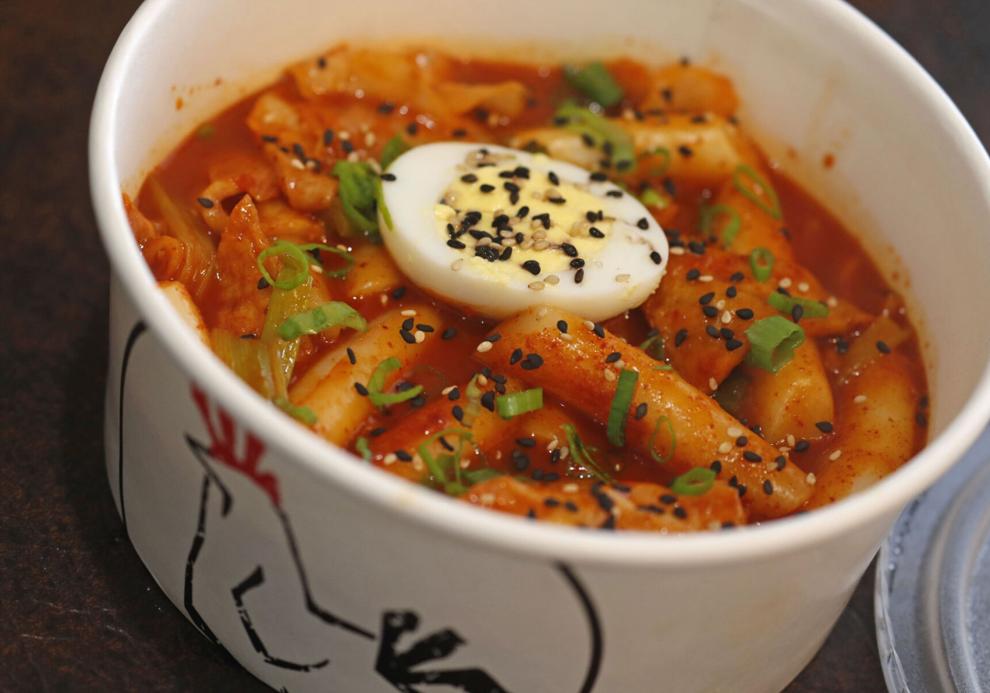 It's fair to say there's little to attract vegans or vegetarians here. Diced radish kimchi ($0.95), sweet as a bread-and-butter pickle but still refreshing, is a traditional accompaniment to Korean fried chicken. There are also French fries ($5.95), sweet potato fries ($6.95), coleslaw ($4.95), and onion rings ($7.95), but everything else involves animals. Also, there is no gluten-free menu.
Is Korean Fried Chicken Better Than Buffalo Wings? Depends where you were born I would say. In the end, I know what I would have for my last meal.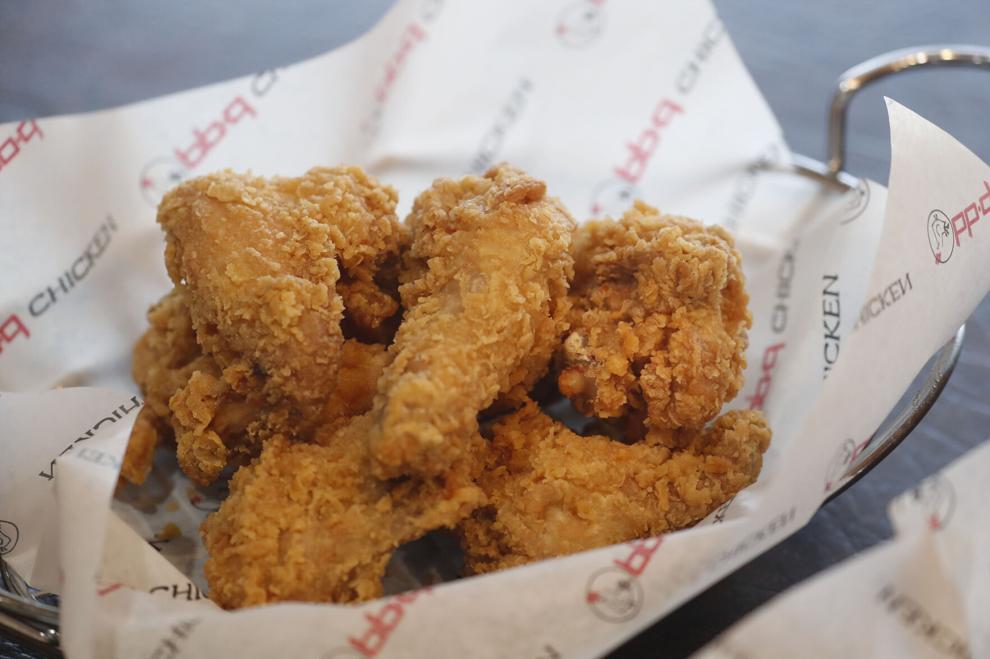 But Korean fried chicken is still fantastic. Perhaps, in the end, it is more accurate to say that there is no real confrontation here. They are different sports. What's the point of arguing who was the better athlete, Dominik Hasek or Bruce Smith?
Could there be a better wing? I'd like to think it's possible.
One thing is for sure: this is not your father's KFC.
1424 Millersport Highway, Amherst (bbdotqchicken.com, 716-428-3458)
Hours: daily from 11 am to 9 pm
Prices: Chicken, Whole, Wings or Boneless, $14.45 – $24.45; other dishes, $4-$18.
Atmosphere: Quiet college hangout.
Wheelchair accessible: yes
Send restaurant tips to agalarneau@buffnews.com and follow @BuffaloFood on Instagram and Twitter.